People send over 300 billion emails worldwide daily. For security-conscious users, the Sender Policy Framework (SPF) helps authenticate their emails as they travel across the internet toward recipients' inboxes.
Here, we'll examine what an SPF record is, why you need it, and how to set it up in quick, simple steps.
Let's get to it.
What's SPF Record?
An SPF record is a DNS record that indicates to mail exchanges the authorized host to send mails for a domain. It detects forged sender addresses during email delivery, thus helping to authenticate emails.
The framework allows the receiving mail server to check during mail deliveries that a mail claiming to come from a specific domain is coming from there. It reads the DNS records for the list of authorized sending hosts and IP addresses.
SPF works better with DMARC to detect forged sender addresses and authenticate sent emails.
Let's quickly examine how the Sender Policy Framework works. 
How Simple Policy Framework Work
Simple Message Transfer Protocol is an outgoing email protocol that defines how to send emails through email clients. 
It permits any computer to send emails from any source address. Spammers often exploit this to forge sender addresses, making it difficult to trace the message's source and the spammers' identities.
Internet domain owners use SPF information in DNS TXT records to specify which computer or IP address they authorized to send mails with envelope-from addresses in that domain. 
So, when a user sends an email that claims to come from that domain, the receiving mail server verifies the domain administrator authorized the IP address in TXT records to send emails before delivering the message to the recipient.
The verifying receiver rejects messages from unauthorized sources.
Why You Need an SPF Record
Implementing SPF records for your domain comes with huge benefits. Let's quickly look at some of them.
It helps prevent emails from going into spam, hence improving your mail deliverability, which is good for your IP address or sender reputation.

SPF records could detect forged sender addresses, making SPF-protected domains less attractive to spammers and phishers.

Implementing SPF records ensures spam filters catch emails from scammers pretending to represent your company, allowing only legitimate emails from you to go through. 
Setting Up SPF Record for a Domain
SPF records occur as a single string of text, like the example below.
v=spf1 a mx ip4:69.64.153.131 include:_spf.google.com ~all
Let's quickly examine how to implement one for a domain.
To get started, log in to your SPanel account— ScalaHosting's all-in-one management platform. The default login URL is yourdomain.com/spanel.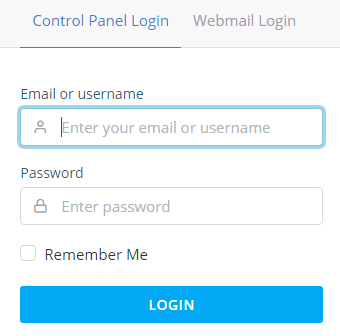 Click DNS Editor under Domains to make changes to your DNS record.

Choose the domain you want to add the SPF record to.
Under the ADD A NEW RECORD section, enter your domain name. For example, domain.com in the Name text box.

Set your TTL value, or you could use the default value.
TTL stands for Time to Live. It's the amount of time web admins set a packet (DNS information) to exist in a DNS cache before expiration. 
Select TXT as the record type.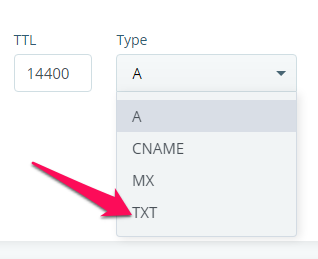 TXT is a DNS record for storing text-based information related to your domain. 
Now, copy and paste your SPF information in the Value text box and the blue button to add the record to your DNS records.
That's it.
But let's quickly go through the things you have to keep in mind while implementing SPF for your domain.
SPF Record Generators
Use these online tools to generate the SPF record for the domain. Use the information for your SPF implementation value.
MxToolBox SPF Record Generator

DMARC Analyzer SPF Record Generator

PowerDMARC SPF Record Generator

MailWizz SPF Record Generator

ZeroBounce SPF Generator
SPF Implementation Best Practices
The SPF records of one-sixth of the top web domains suck, according to Fraudmarc.
A poorly set up SPF records can adversely impact deliverability. Follow these best practices to make your SPF implementation shine.
Set up only one record per domain. Modify the existing record to make new changes instead of creating a new record. You should merge two different records into one.

Try to limit the SPF records to 255 characters for a single string.

Use TXT DNS record type to implement SPF.

If you are using an

include

mechanism in your record, avoid duplicating the IP addresses and subnets.

Avoid using the

exists

mechanism in your records unless you have advanced knowledge of its usage.

Avoid terminating your SPF record in '

+all

.' It allows the entire internet to send emails on your behalf. 
Note: SPF mechanism defines the authorized IP addresses allowed to send emails; they are: all, include, a, mx, ip4, ip6, exists. The all mechanism matches any IP address, while include allows you to specify the IP addresses to authorize. 
The SPF qualifiers specify how SPF mechanisms handle a match; examples include: 
+

for pass

–

for fail

~

for soft fail

?

for neutral
Wrapping It Up
This article has outlined how to set up SPF records for any domain. Follow the steps and best practices to ensure your emails don't end up in the spam folders.
Feel free to contact our support team when you need help.